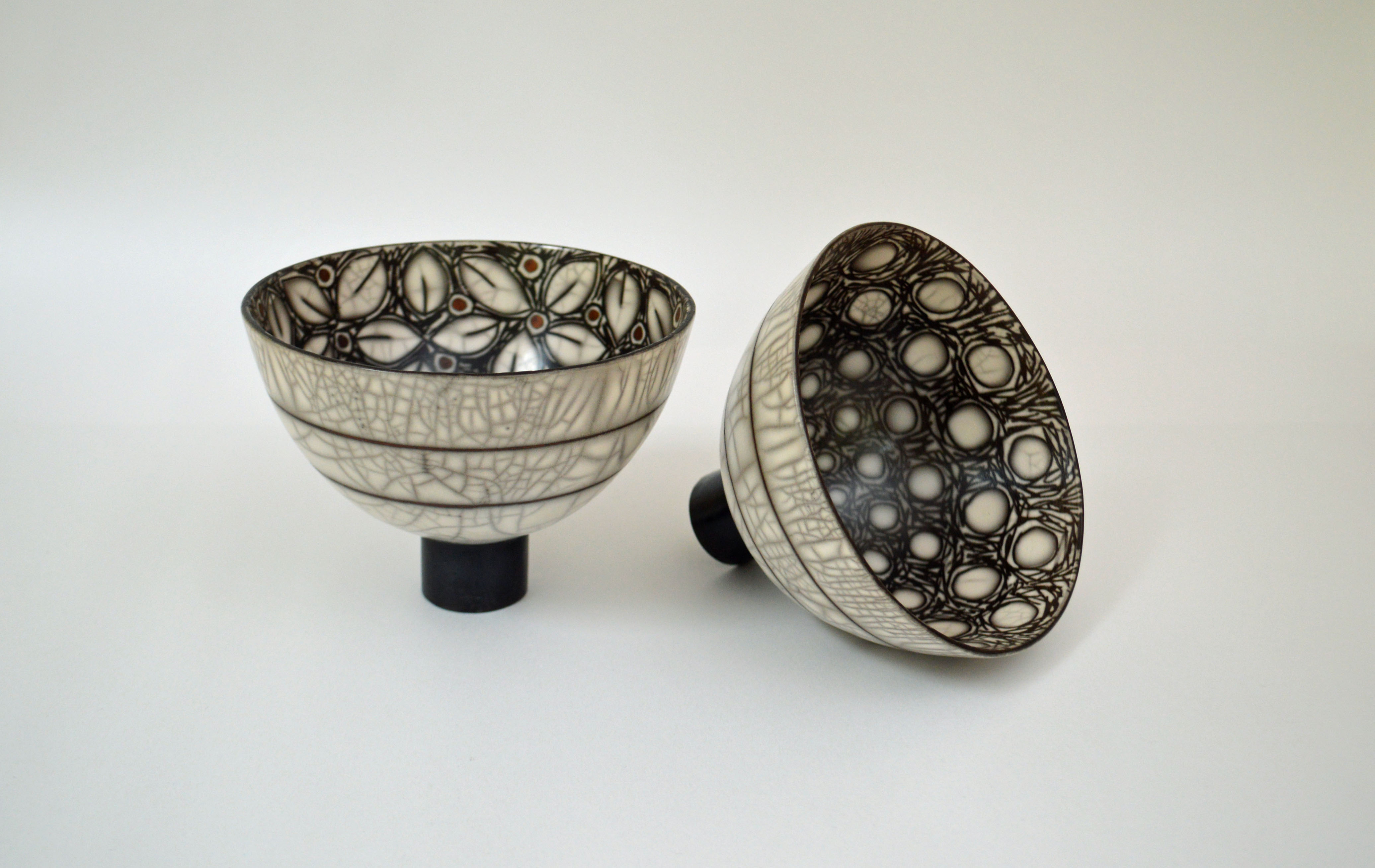 Debbie Barber
I am a ceramic artist who specialises in Raku and smoke fired ceramics and I work from my home studio in rural Leicestershire. My art and design training was in textile decoration and embroidery. After 10 years I changed course and returned to college to train as a potter having a lifelong interest in ceramics.
I retain my influences from my textile background. I love pattern and colour and take inspiration from the natural world – trees, plants and the birds in my garden and the surrounding countryside.
I was drawn to Naked Raku as a firing technique as I enjoy the hands on and the dynamic process of Raku firing.  Raku ceramics date from 16th century Japan. As part of the tea ceremony tea bowls were simply made using this fast-firing technique.
Date

25th May 2017

Tags

2017 Exhibitors