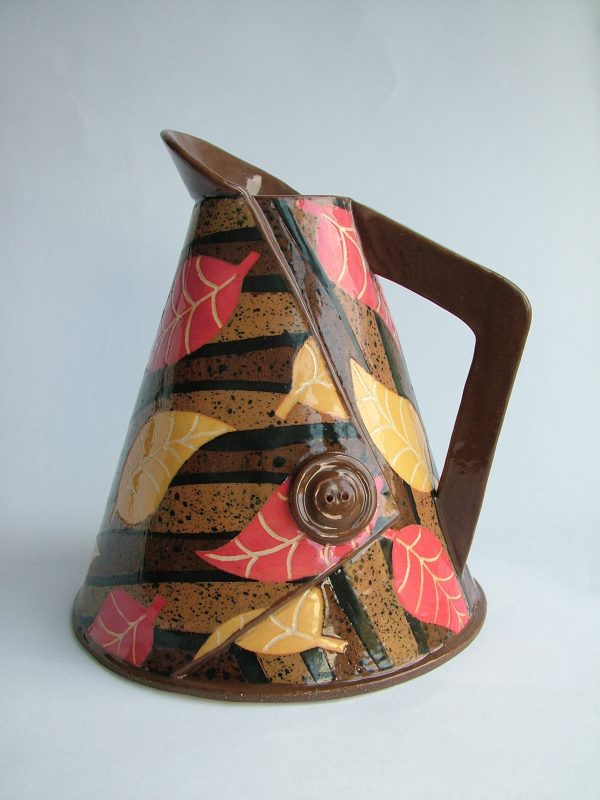 Hilary Coole
I am a contemporary ceramic artist producing vessels and functional ware using the process of hand built, slip decorated stoneware slabs.
My first career as a graphic designer, coupled with an interest in surface pattern design have influenced my current body of work. The thematic focus of the work is specifically inspired by my mother's clothing that featured vibrant 1950s patterns. These are both captured in my memories of my mother and in old family photographs.
My starting point was researching ideas about belonging, home and a sense of place. This reflective thinking flowed into investigating the form and pattern of my mother's garments translated into clay. I use slips, paper resist and sgraffito onto the clay then construct vessels from these highly decorated slabs. My intention is to evoke the fun, emotion and utopian aims of the 1950s in contrast to post war austerity.
The work I produce is a colourful, sculptural and contemporary interpretation of an influential era in my life.
www.hilarycooleceramics.wordpress.com
Date

25th May 2017

Tags

2017 Exhibitors