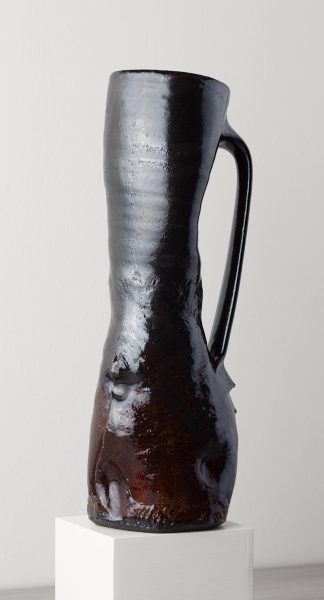 Oliver Fenwick
I aim to make pots that celebrate the unique qualities of clay as well as illustrate evidence of the making process.
Inspiration is taken form a broad range of sources including Korean Punch'ong ceramics, Japanese Oribe as well as European slipware. When looking for inspiration outside the world of pottery I find archaeology, rocks and trees to be very useful starting points.
My pots are made by employing traditional throwing methods in conjunction with less so traditional hand building and altering techniques. To encourage non uniform surfaces, I create texture and relief in the clay then apply specific slips and glazes over the top. Made from earthenware clay, the pots are fired to stoneware temperatures where the body, slip and glaze fuse together in interesting and occasionally unpredictable ways.
My repertoire consists primarily of vase forms, drinking vessels, bowls and bottles, all of which can be used in daily life.
Date

7th March 2018

Tags

2018 Exhibitors