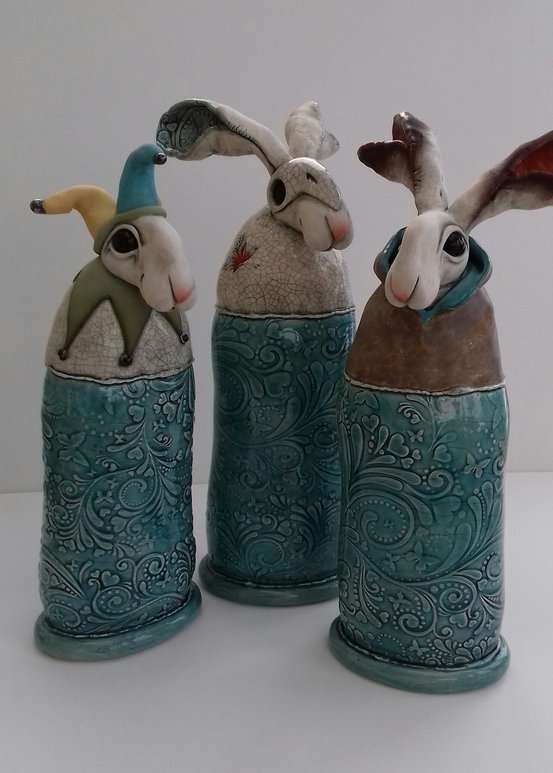 Helen Higgins
Helens intriguing figurines each seem to have their own personal character and mannerisms.
Recent work features both animal and human characters in 'dress up' costumes, masks and hats, illustrating the idea of disguise, incognito or 'hiding'.
This is an analogy for how a fragile self-esteem is often hidden behind a robust facade or 'front', pretending to be what it is not.
Date

6th March 2018

Tags

2018 Exhibitors