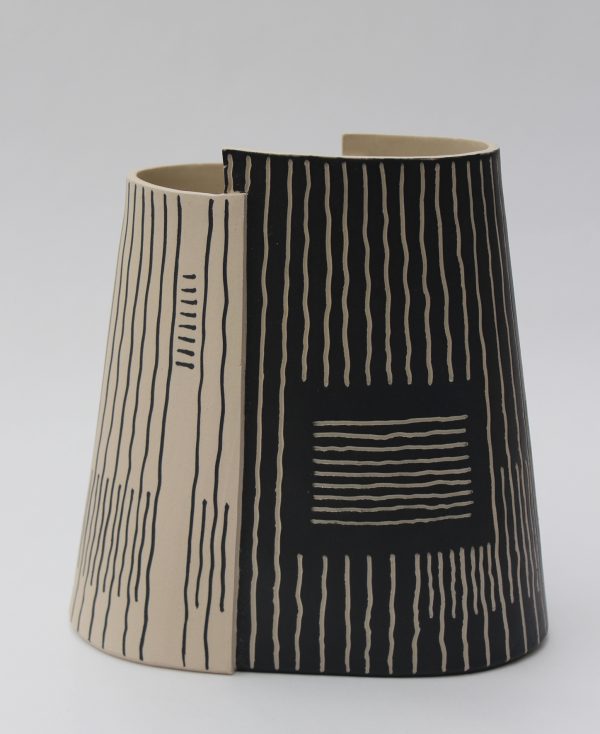 LYNNE HUTCHINSON
Contemporary vases and jugs featuring intricate inlay and sgraffito surfaces.
The signature Sgraffito ranges are hand built from slabs of white stoneware layered with grey slip and decorated with loosely hand drawn lines. The deeply etched sgraffito lines expose the white clay beneath and are highlighted with a transparent gloss glaze to contrast with the very finely burnished matte grey surface.
The Binary collection combines sharply contrasting inlaid and sgraffito slabs.