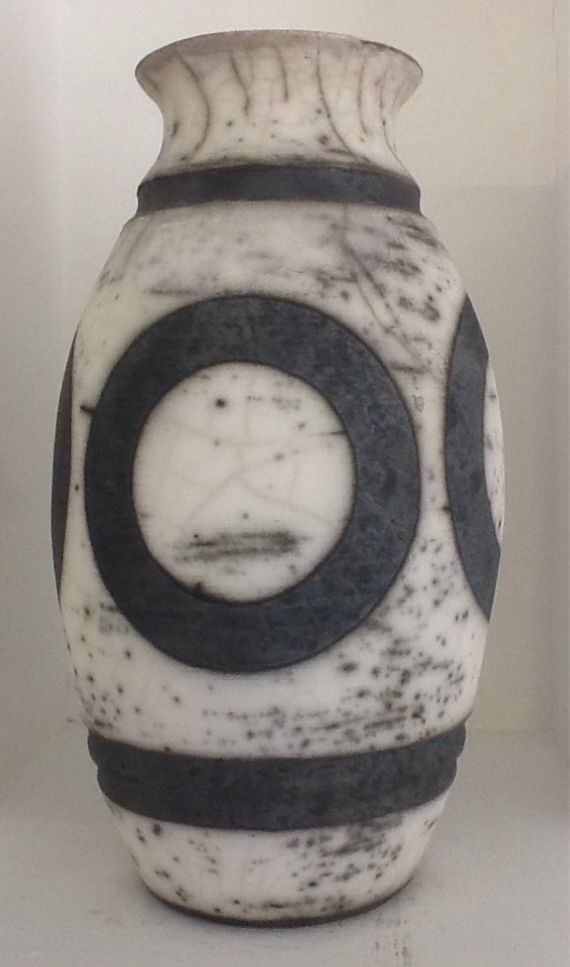 Wendy Johnson
Ceramics has been a fascination for me for as long as I can remember.   Initially gaining experience and opportunity locally, it was natural for me to continue my education to degree level.   Experience of glass blowing and the soft pliable nature of lead crystal has influenced my latter ceramic forms.
My current work is hugely informed by travel throughout Europe and Japan.  From Iznic tiles in Istanbul, smooth, shining domes to Roman ruins, spires in Budapest and carved oak pillars in Lisbon.  Colour, architecture, wood carvings, culture and atmosphere of a city take on 2D form in my sketch books.  These forms are constantly refined in preparation for construction.  My ceramics continue to evolve through the making process.  An Istanbul mosque and a wonderfully decorative oak pillar in a Lisbon palace morph together to form soft curvacious forms with turned necks. 
My studio is in the beautiful, inspirational countryside of South Buckinghamshire.  Teaching weekly, weekend pottery and 'summer school' with Japanese 'raku' firing days also continues to broaded my experience and brings this wonderful medium to others.
Date

26th May 2017

Tags

2017 Exhibitors