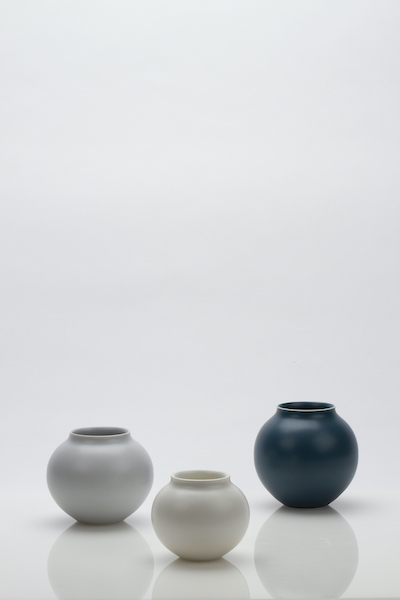 Jaejun Lee
Jaejun Lee works with electric wheel and it helps him control all of the shape when he makes forms.
After he throws carefully, he uses his own turning tools to peel out all the surface for smooth line and texture. In this process, he always struggles to reach the best shape and weight.
He believes a small difference with more care in every single process can lead a big difference at the end.