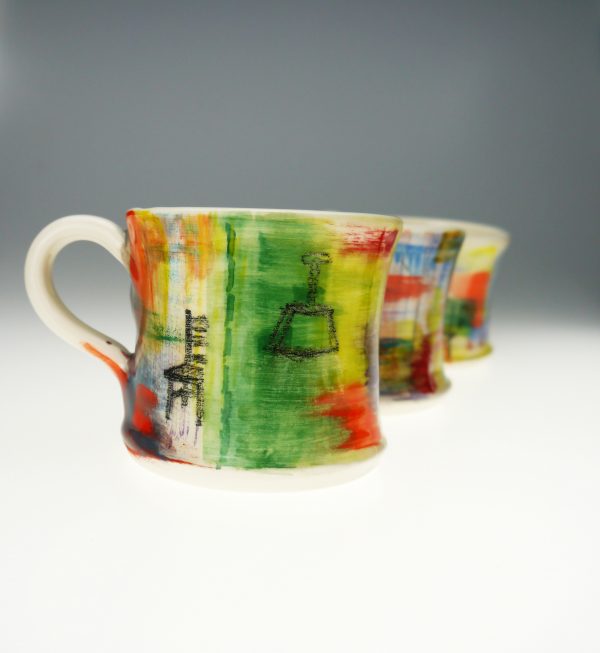 Laura Manners
Ceramicist Laura Manners has profound qualities rare in someone of her generation: the appreciation of craft-skills and the determination to challenge perceptions.
Her degree show demonstrates this acquired maturity; entitled 'Senium Senguinity' she states is 'centred on the vessel-form as an object of contemplation'.
With her mantra that 'crafting and skill are paramount', Manners builds on these craft traditions, deliberately reinterpreting purpose and context with humility.
She holds memories of an idyllic childhood within verdant Nottinghamshire countryside, darkened by personal loss but candidly, she admits to gaining 'strength through resilience'.
Experience has heightened her observations and widened parameters of 'beauty', Manners has meticulously documented visual evidence of the decay of Nottingham's textile industry juxtaposed alongside residues of the once-opulent Ossington Hall, afforded from its existence.
Appreciating brevity of the man-made world and the natural beauty that invades and resolves its remains, has been her carefully executed aim succinctly delivered in these vessels.
Date

26th May 2017

Tags

2017 Exhibitors