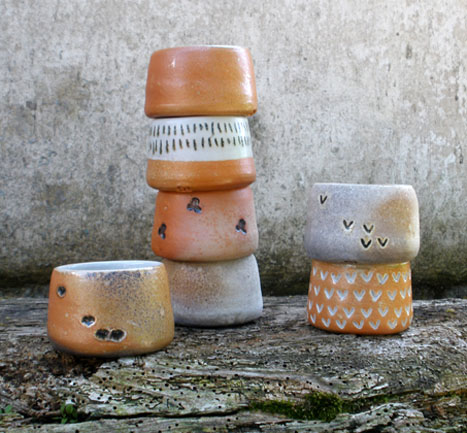 Sabine Nemet
I completed an apprenticeship as a thrower in East Germany in 1998 with Hans Joachim Grünert in Waldenburg(Sachsen). I underwent a three year long thorough training in producing domestic ware exclusively on the potter's wheel. I was then for the first time introduced to wood firing.
Hans took over an existing pottery where for many generations traditional salt glazed stoneware was produced. He also inherited an old tunnel kiln (Kassler Ofen) that he fired for 24 hours with coal and wood. At 1300 degrees he threw packages of salt in the fire box to achieve the typical surface of salt glaze pots.
Since then, the excitement of staying up all night feeding an ever hungry kiln with wood, the direct impact of when and how much wood to put in the firebox, has never left me.
Date

26th May 2017

Tags

2017 Exhibitors