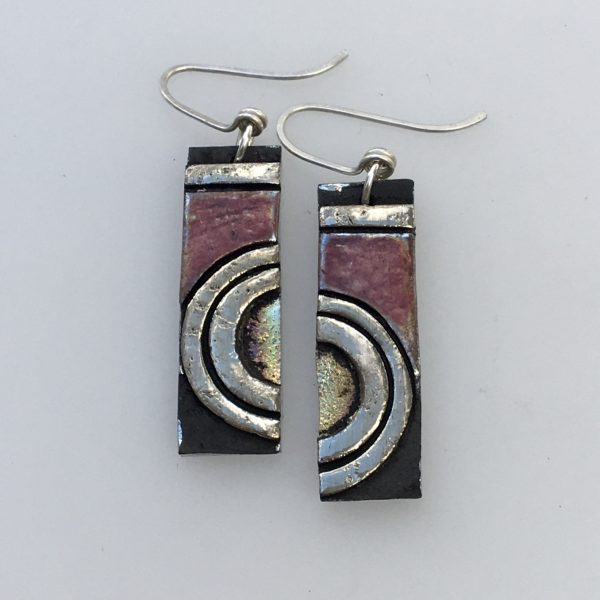 Amanda Ray
Ceramic jewellery inspired by the designs of the sixties and the Art Deco period.
The glazed pieces are fired to 950 degrees, taken from the kiln and placed into wood chippings and paper. They immediately self-ignite, to create lustrous surfaces, leaving unglazed areas to be carbonised by the smoke.
Since her introduction to raku in 1992, by potter John Bedding, she has continued to develop the technique along with a passion for design to produce a unique range which she exhibits nationwide.